Wilsonart Laminate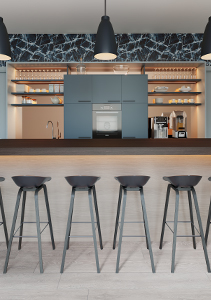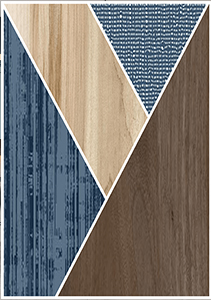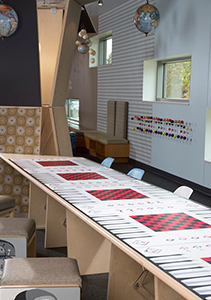 Wilsonart has always made great laminate. The standard collection of readily available solid colors and patterns, originally known as Design Group I™, was developed in the 1980s and has become an industry standard for laminate design direction.
Throughout the 1980s and 1990s, Wilsonart's product diversification sped up to meet new market opportunities, with the following additions:
Wilsonart® Decorative Metals, pure metal surfaces with sturdy laminate backing
Wilsonart® Decorative Edges, a variety of laminate-clad moldings that add a finished look to countertops
Wilsonart® RE-COVER™ Laminate, an innovative new option for laminate combining a pre-applied adhesive to HPL or LPL to quickly update a dated vertical design
Wilsonart® Solid Surfacing, stone-like surfacing and sinks that are both renewable and seamless
Wilsonart® Solicor™ Laminate, colorthrough laminate with no brown core
Wilsonart® Custom Laminates, digitally printed, one-of-a-kind laminate surfaces
Wilsonart® Performance Laminates: Wilsonart® Chemsurf® Chemical-Resistant Laminate, Fire-Rated and High-Wear laminates, as well as Markerboard and Chalkboard laminates
Corporate Standing
In November, 2012, the Wilsonart businesses, along with our global sister companies, became an independent company once again. Wilsonart is one of the world's leading manufacturers and distributors of High Pressure Laminates and other engineered surfaces used in furniture, office and retail space, countertops, worktops, and other applications. The company operates today under the Wilsonart, Resopal,Polyrey, Arborite and Durcon brands and has achieved success through a combination of outstanding service, high-quality products, and a focus on continuously redefining the laminate surface through improved performance and aesthetics.
Alpine Plywood is proud to be the premier supplier partner of Wilsonart Products in Wisconsin. We have been supplying Wilsonart brand high-pressure laminate to our customers in Wisconsin since 1978.