Kitchen Kompact Cabinets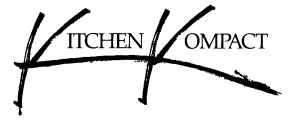 Alpine Plywood currently stocks over 70 sizes of Glenwood Beech and Dwhite Kitchen Kompact cabinets. If you've been looking for a sleek, affordable cabinet line, Kitchen Kompact is the solution! These cabinets allow you the opportunity to offer customers QUALITY CABINETS at the LOWEST POSSIBLE PRICES, with INVENTORY READILY AVAILABLE right here at Alpine Plywood!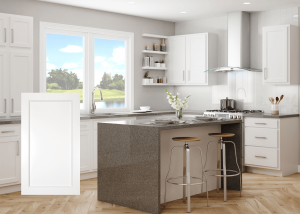 Glenwood Beech cabinets are a darker, chocolate color and have an up-to-date Shaker style. The clean, well-defined edges and recessed panel doors bring a touch of elegance to a home or apartment.
DWhite cabinets are painted white and also feature a recessed panel Shaker style door. This painted wood door style allows for a variety of design options with countertops, flooring and decorative back splashes.
Why offer Kitchen Kompact cabinets to your customers?
Kitchen Kompact offers the finest quality cabinets with solid wood durability built into every option
This cabinet line is a great fit for budget conscious customers
With the Glenwood and DWhite cabinets stocked here at Alpine, you'll have cabinets readily available for those quick turnaround projects you may have had to pass on in the past
Cabinets come fully assembled, furniture finished, and individually packaged
For more information or to view a sample, contact a sales team member today at (800) 236-6324!